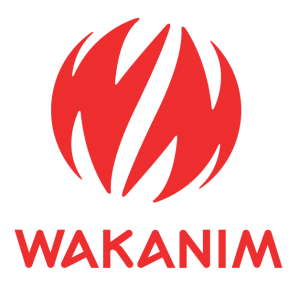 WAKANIM? WHY DOES THAT SOUND FAMILIAR?
Well, you've probably paid very good attention to when we advertised the anime cinema events, since two of the showcases were in cooperation with Wakanim Nordic!
These two anime were:
The Irregular at Magic High School the Movie: The Girl Who Calls the Stars
Black Butler: Book of the Atlantic
And while not advertised by us, they were also responsible for the Sword Art Online cinema event.
SO, WHAT IS WAKANIM?
Wakanim is an up-and-coming alternative to the widely popular anime streaming platform, Crunchyroll. While their Scandinavian catalogue is still relatively small now, they keep expanding as the number of subscribers increase.
They currently have popular shows, such as Gurren Lagan (2007), Your Lie in April (2014) and Blue Exorcist: Kyoto Saga (2017), to mention a few.
AWESOME! IS IT FREE!?
It IS possible to watch anime for free, but a paid premium subscription (just €5 per month) will give you HD quality, earlier access to new episodes, and no ads!
So if you want to support more anime in Scandinavia, including in cinemas, be sure to check them out by following this link.