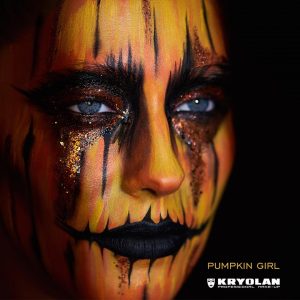 Genki has found a new sponsor in the well-established make-up company, Kryolan! Never heard of them? Trust us, you have! 😎
Effie Trinket's vibrantly coloured make-up in the Hunger Games series? Kryolan.
Jacob's handsomely sculpted face and Edward's luscious lips in Twilight: New Moon? Kryolan!
Halle Berry being Caucasian in Cloud Atlas? You guessed it; KRYOLAN!!
So if you need to conceal, sculpt, or want vibrant colours you simply can't get elsewhere, whether it's for a cosplay or just for private use, Kryolan is the make-up brand for you! 💄
And guess what? They've opened up a Danish store in Copenhagen! So check out their FB page, Kryolan City Copenhagen, or visit their newly opened webshop! No need to worry about slow delivery or added taxes!
Want to try some of their products before buying? Not to worry, cause they'll be part of the Expo Hall at Genki 2018, where you'll be able to sample and purchase their make-up! 😍